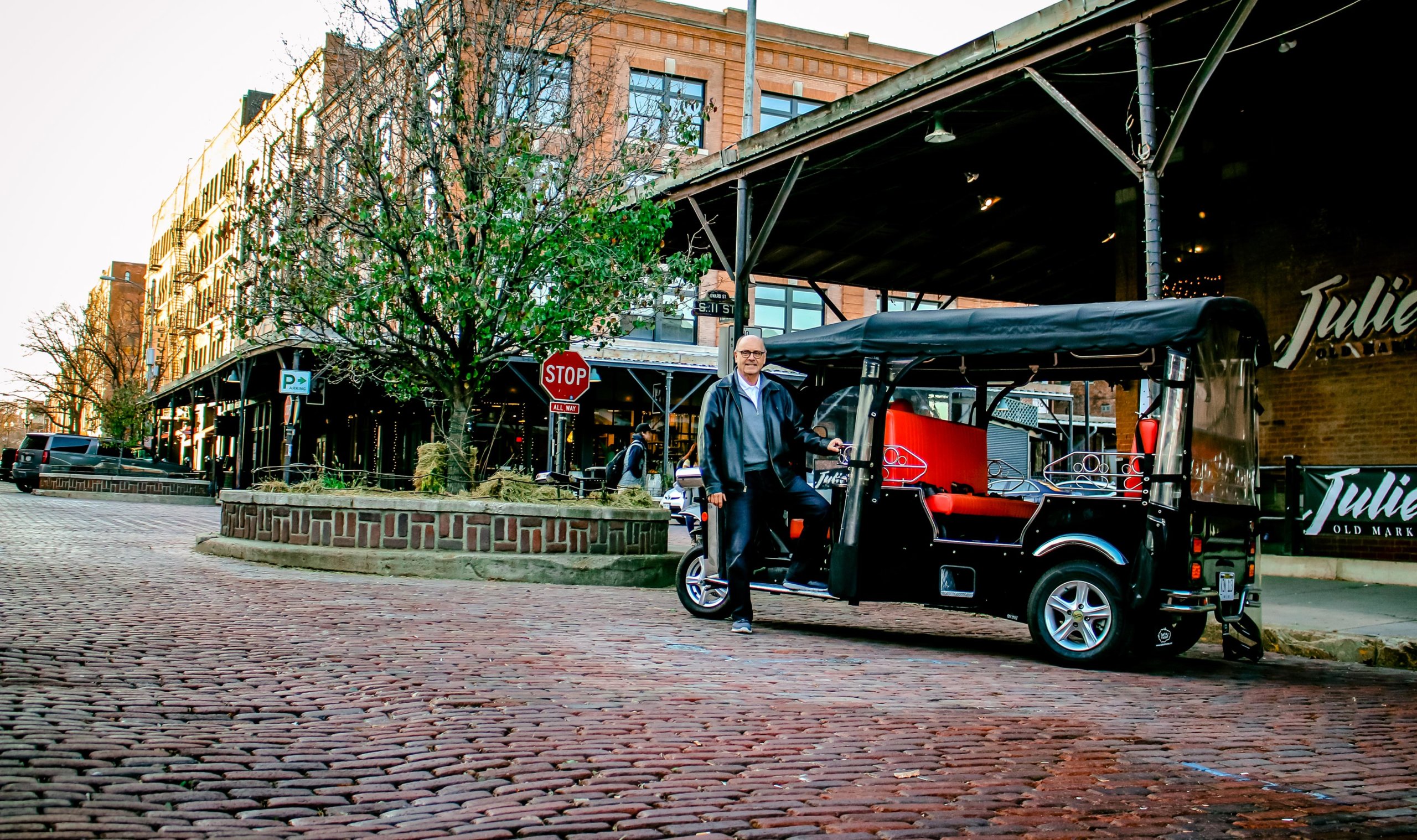 Your Three-wheeled 
Chariot Awaits
Private Charters
More personal than an Uber and a whole lot cooler than your mom (no offense), Tuk Tuk Omaha is the perfect chauffer for a fun day or night out with family or friends. Whether you have a special occasion or you're just looking for something different to do, consider the transportation covered.
Designated areas only. See the service area map in Daily Rides section.
Special occasions that are considered more than perfect for Tuk Tuk Omaha include:
Weddings or Bachelor/Bachelorette Parties
Downtown Events (CHI Health Center, Orpheum)
Book the tour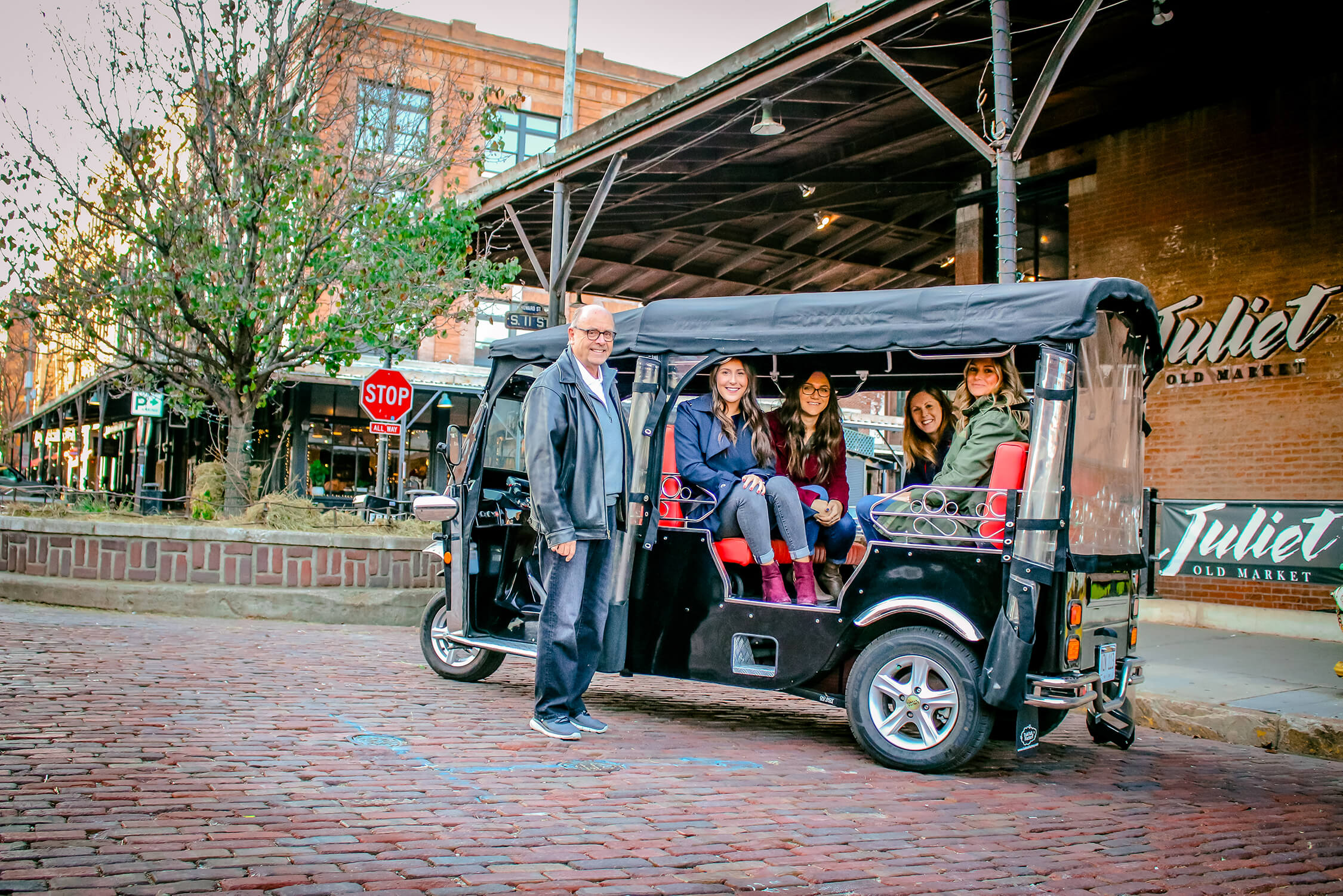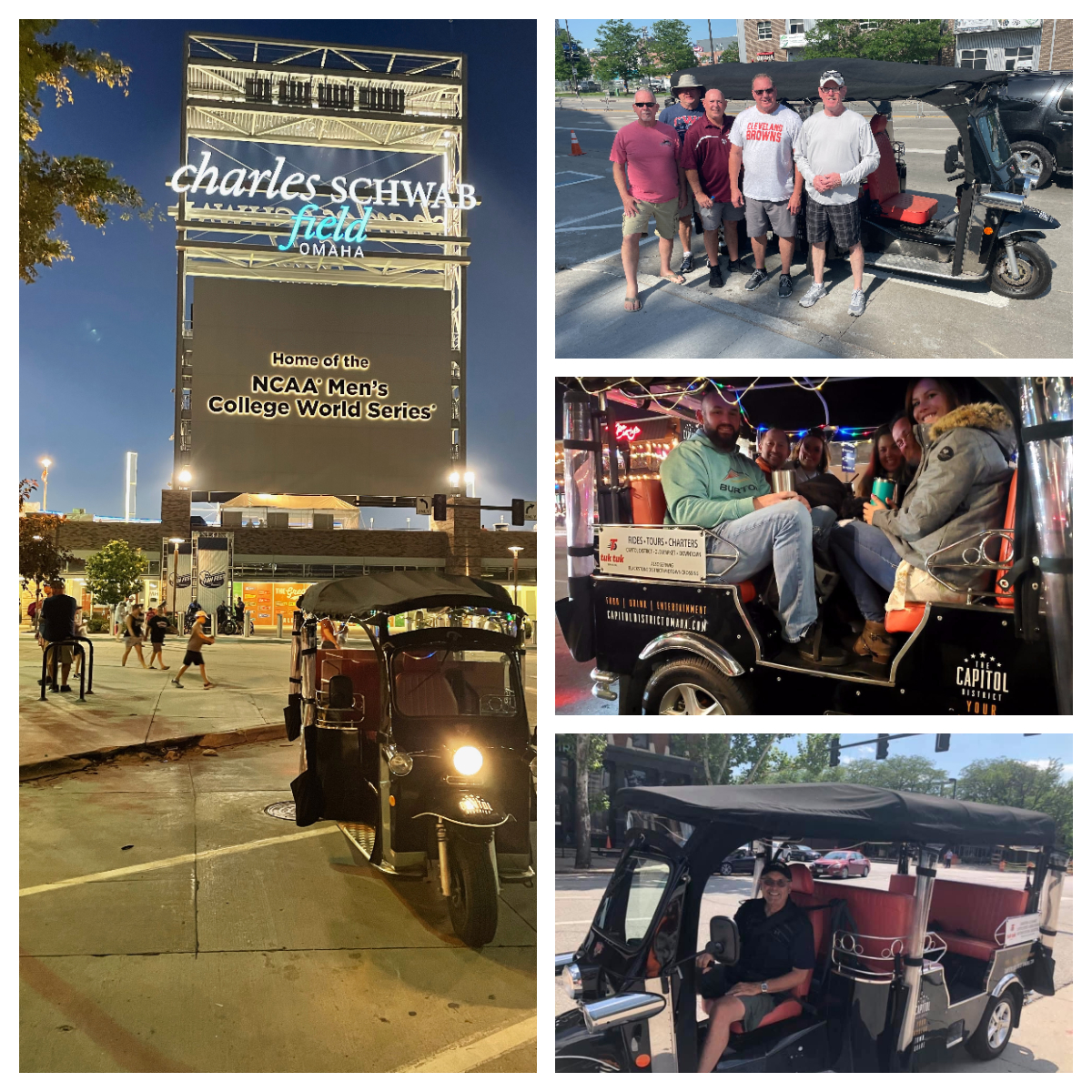 We're a Lean, Mean Green Machine
The environment is cool. That's why we're happy to say we're completely electric. No icky smog coming from us.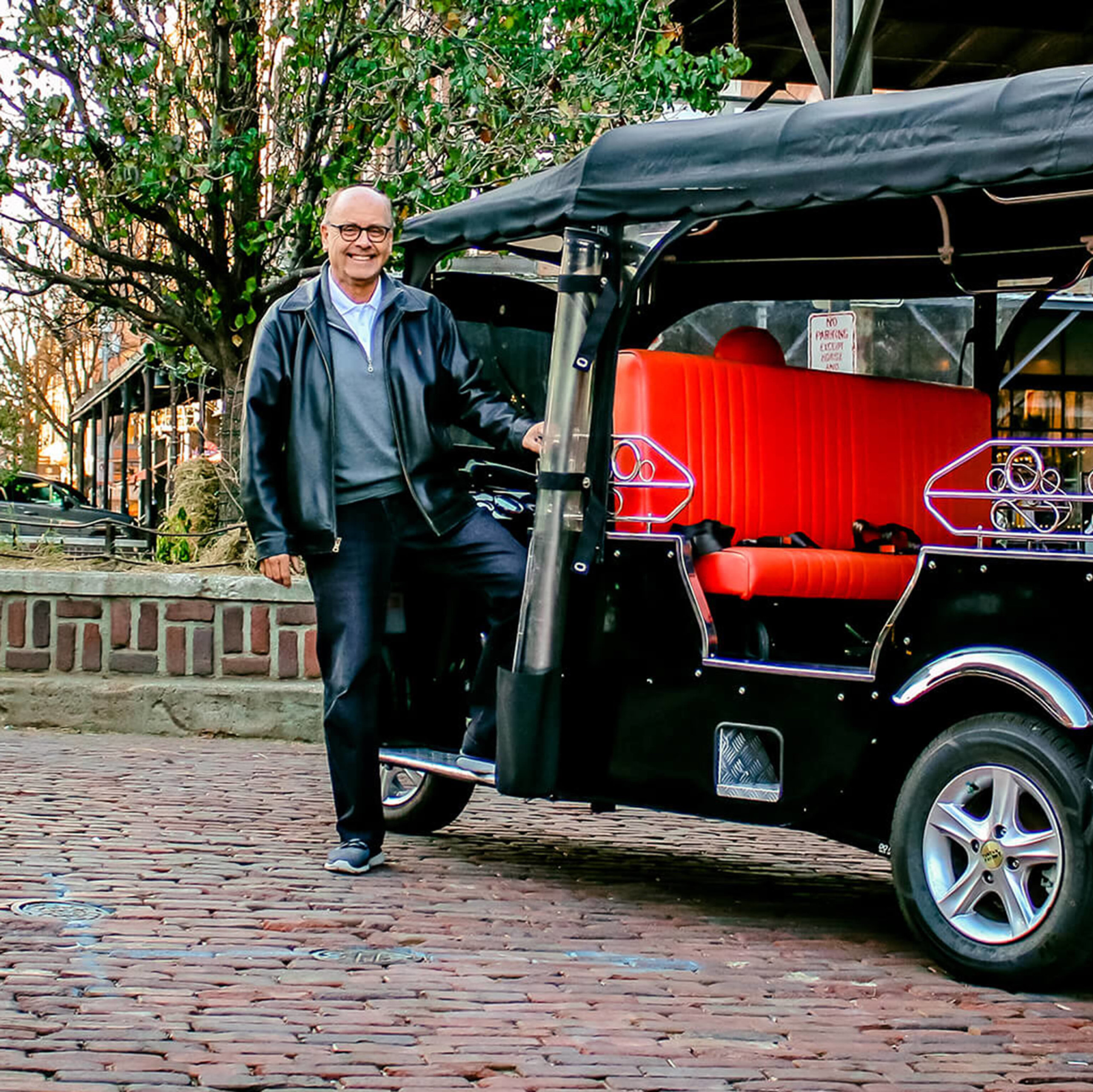 Meet Dan
The man behind Tuk Tuk Omaha is none other than Dan Morrissey. After decades of working for College World Series of Omaha, Inc., Dan saw a real need for short-distance transportation downtown. Now retired, he has taken to the streets and put a solution in motion. If you see Dan or one of his other certified drivers out and about, be sure to say hi.