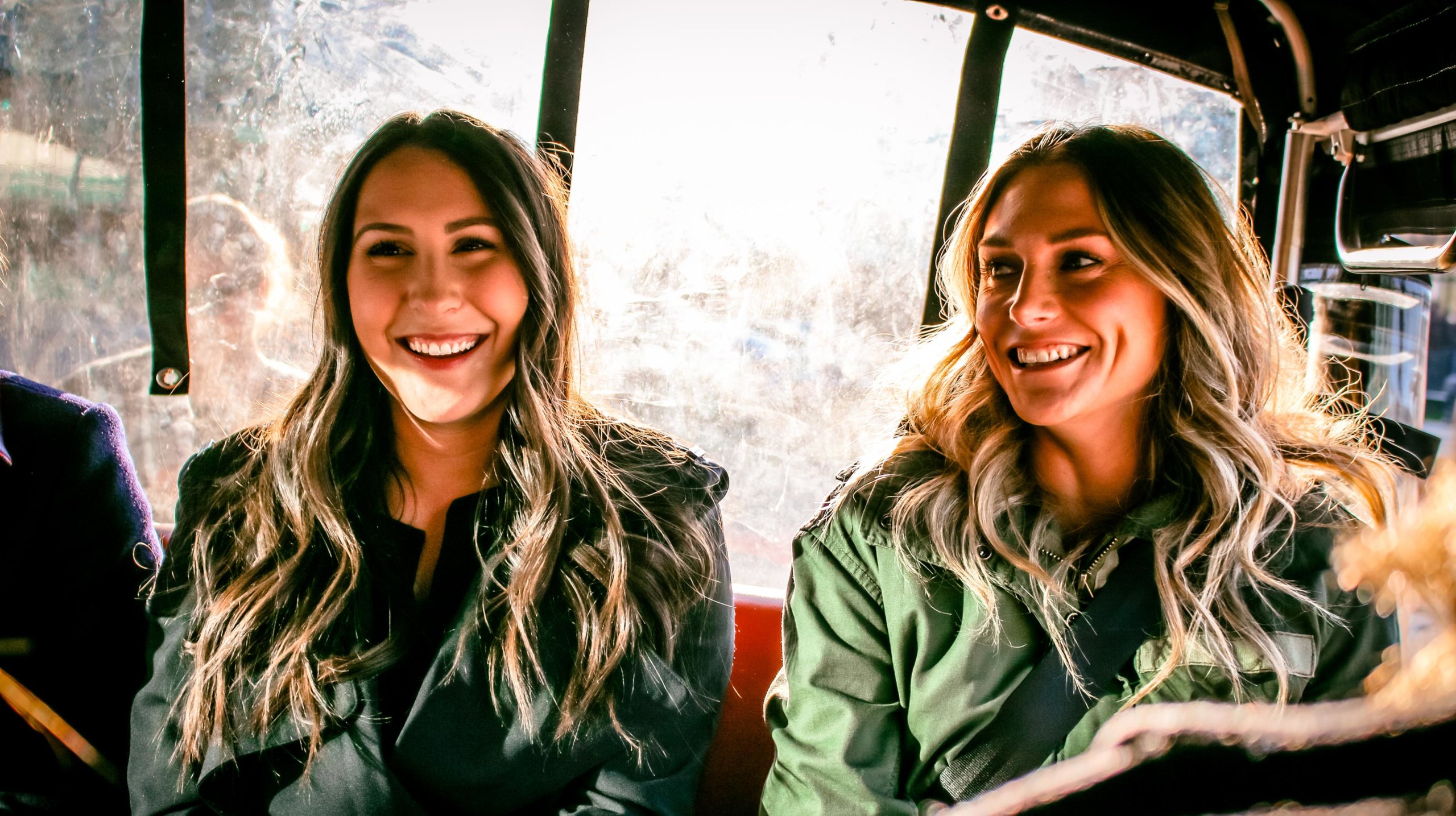 Tuk Tuk Tours
We're more than just a pick-up-drop-off, wham-bam-thank-you-ma'am kind of transportation service. We also offer tours. And we're adding more and more all the time. Check out below to see what tours are currently available and contact us today to make your reservation.
The Brickway Bundle
It's a Tuk Tuk Two-Fer! Enjoy a tasting tour of the Old Market's renowned Brickway Brewery & Distillery and add on a private Riverfront Tuk Tuk tour! Each Saturday at either 12 noon or 1:30 pm, you can grab a pint of Brickway beer or hard seltzer to enjoy while a Brickway Brand Ambassador gives you some background into their history, insights into industry trends and an overview of their distilling and brewing process. That's followed by a tasting that includes two whiskeys and two beers with some additional tasting notes and insights. You'll also receive your choice of either a 100 ML Whiskey Bottle to go or 375 ML of Premium Midwest Vodka or Gin and 10% off any merchandise or to-go packages. Afterwards, get your favorite Brickway beverage to-go and hop on board one of our unique, all-electric open-air Tuk Tuk for a 30-minute private tour of Omaha's fabulous new Riverfront development and other downtown area sites. (Weather permitting.) To book the Brickway Bundle, just fill out and submit the form, include a preferred Saturday and time (12 noon or 1:30 pm). Booking must be made at least 24 hours in advance. The cost is $50/person, minimum of 2 adults and a maximum of 4 adults. IDs will be checked.
Book the tour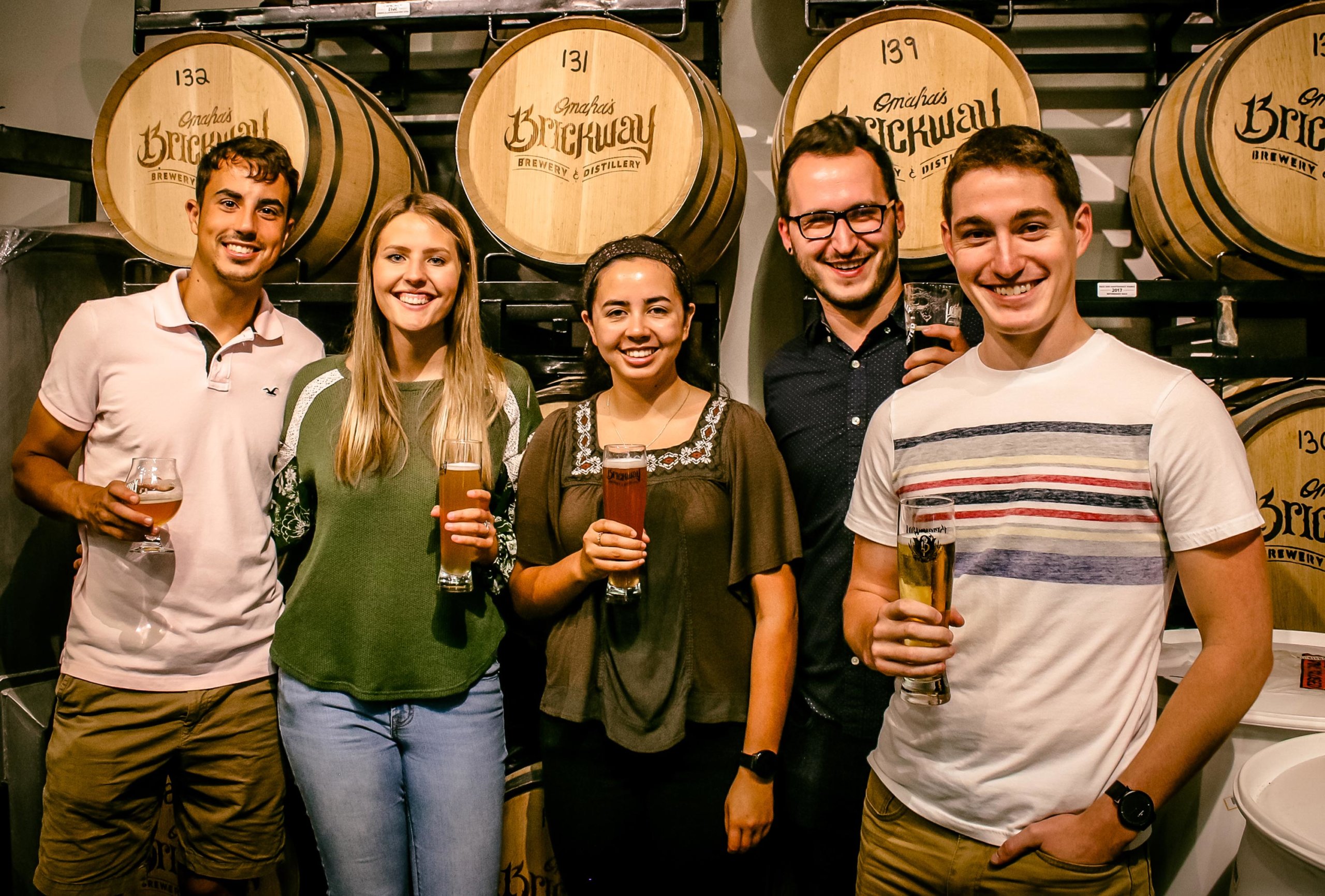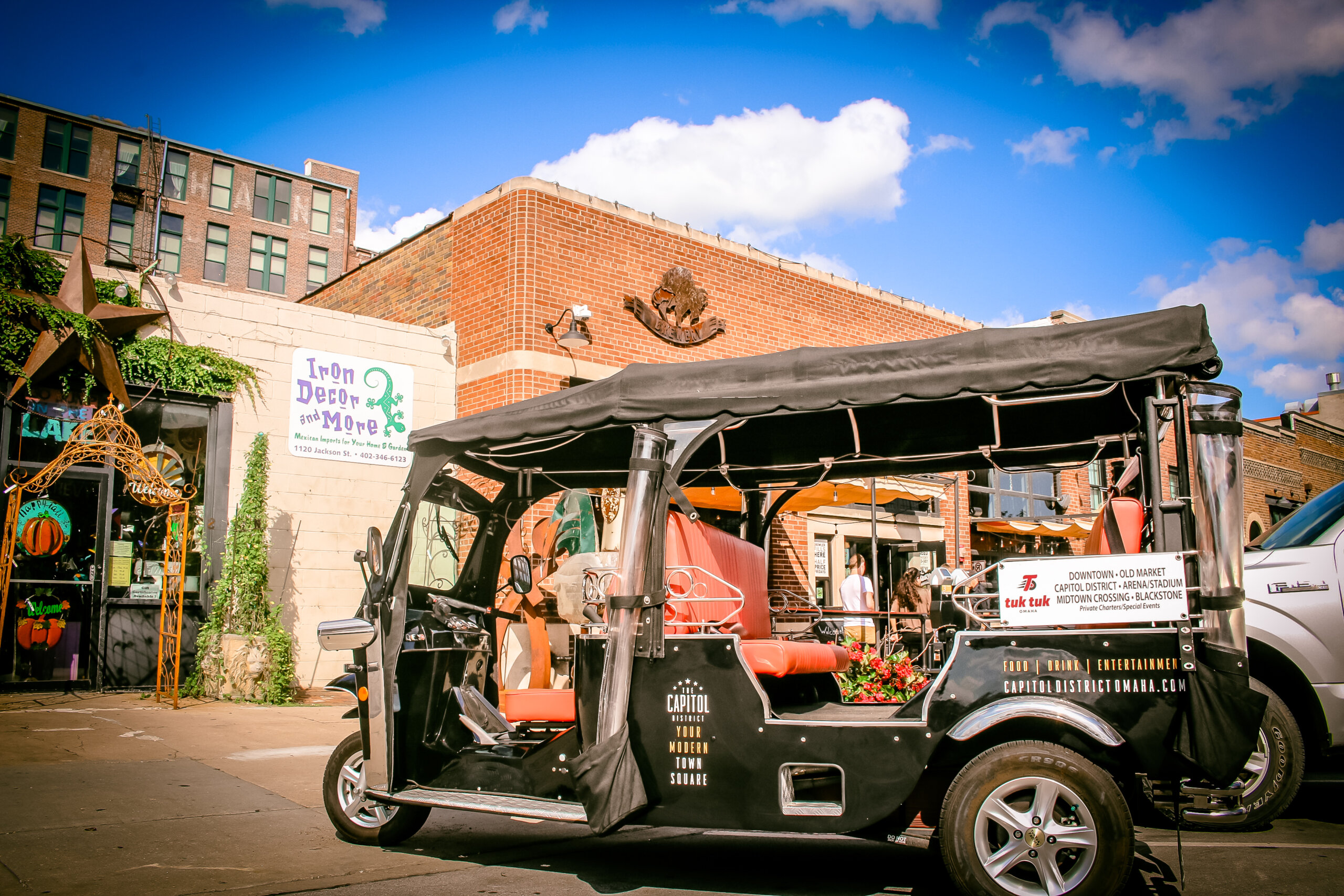 Holiday Lights Tour
November 25 through January 1, the streets of the Old Market, Gene Leahy Mall and Midtown Crossing will be filled with strings of white lights and garland. So gather up a Christmas-loving crew and let a Tuk Tuk take take you on a tour of Omaha's very own winter wonderlands. Our heated seats will keep you warm and cozy, and you can bring the cocoa on board…and even adult beverages! We leave nightly from The Capitol District. Make your reservation now!
Book the tour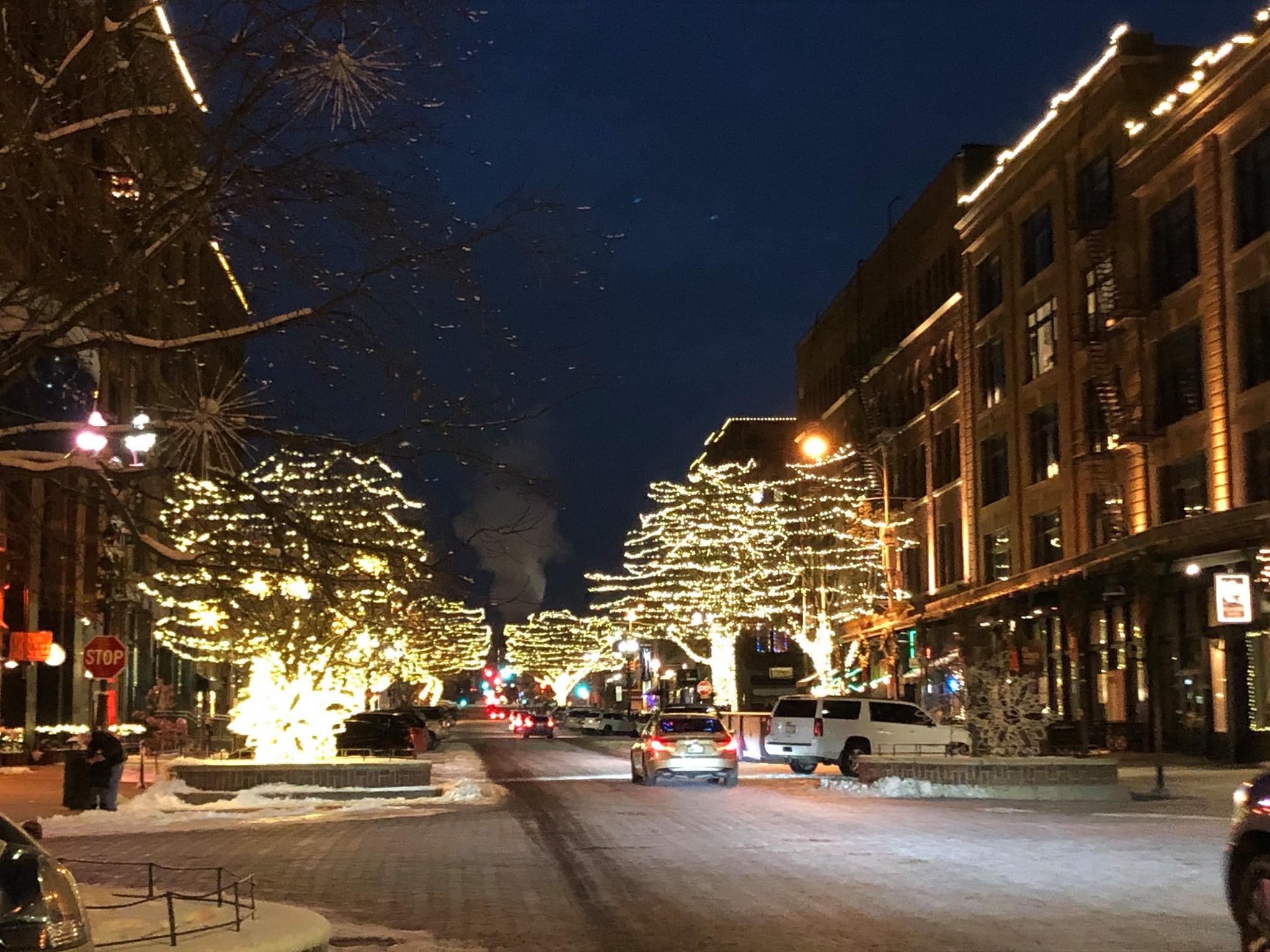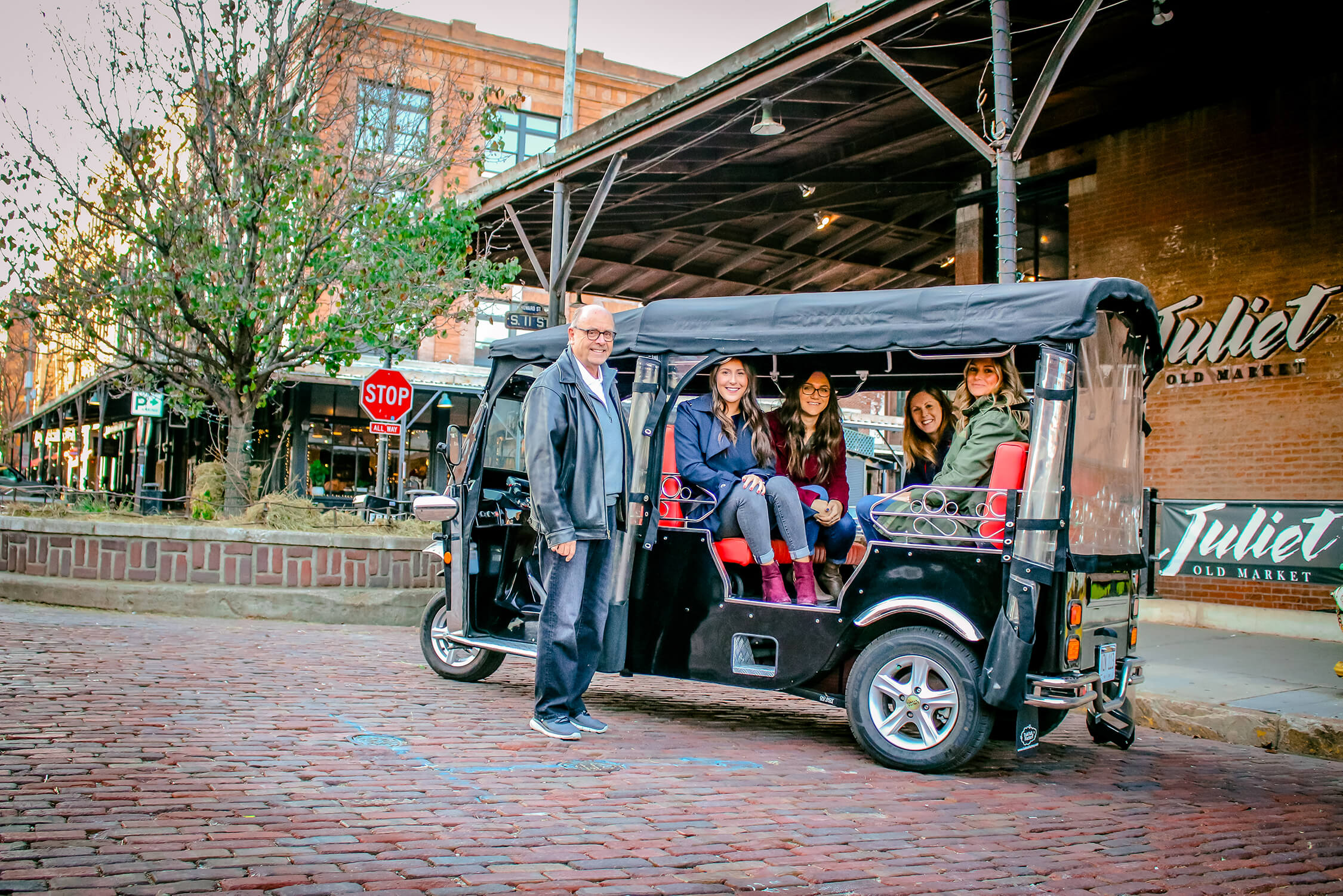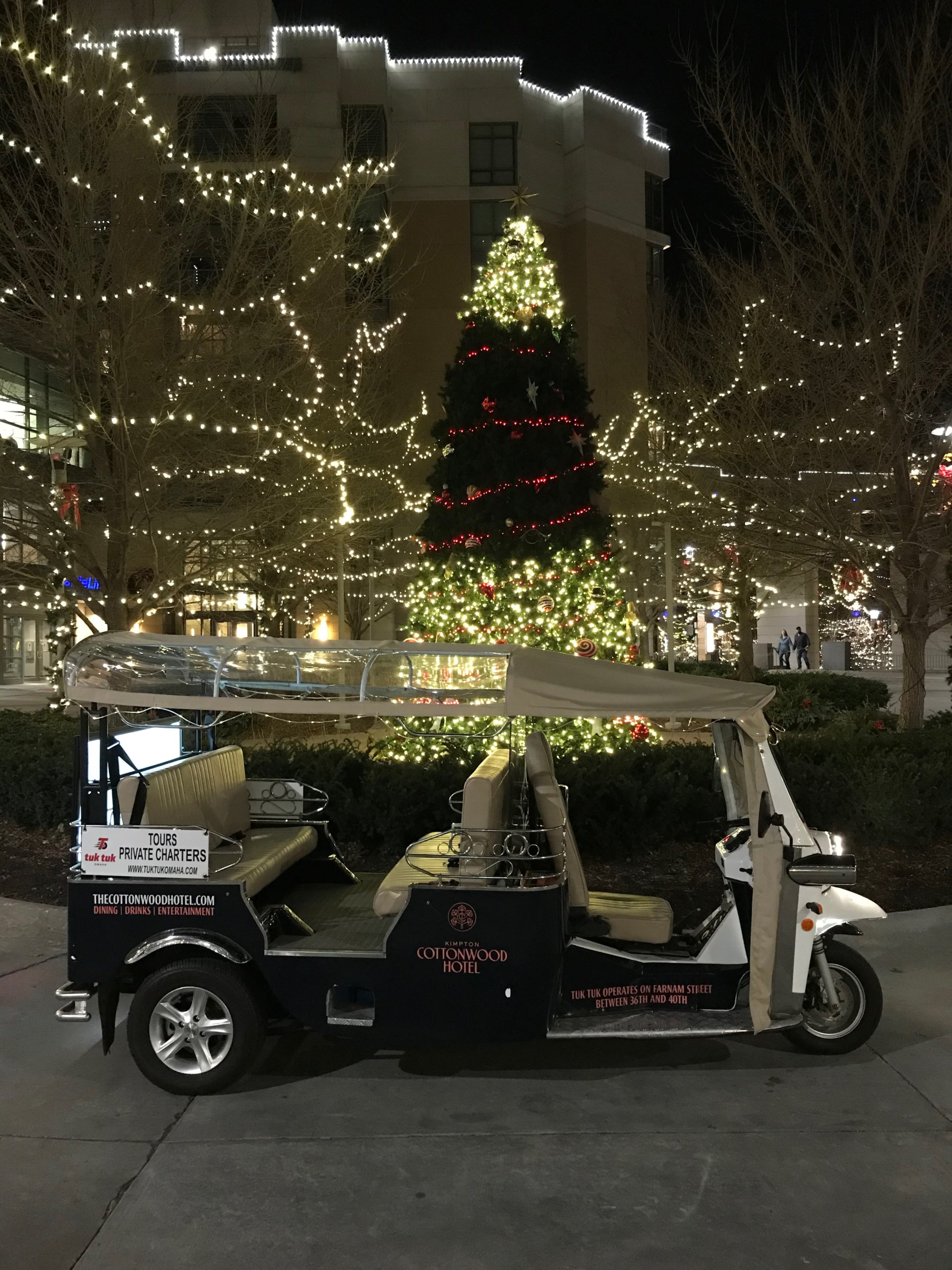 Here for Beer Tour
Fun local pubs. Cold craft beers. That's what you'll find on the Tuk Tuk Omaha Here for Beer Tour. Tuk Tuk leaves from a downtown location of your choice and stops at three awesome brewpubs. So gather up the crew and get ready to get your buzz on. *When booking the Here for Beer Tour, you are certifying that everyone in your group is at least 21 years old. (Note: Driver will check IDs.)
Book the tour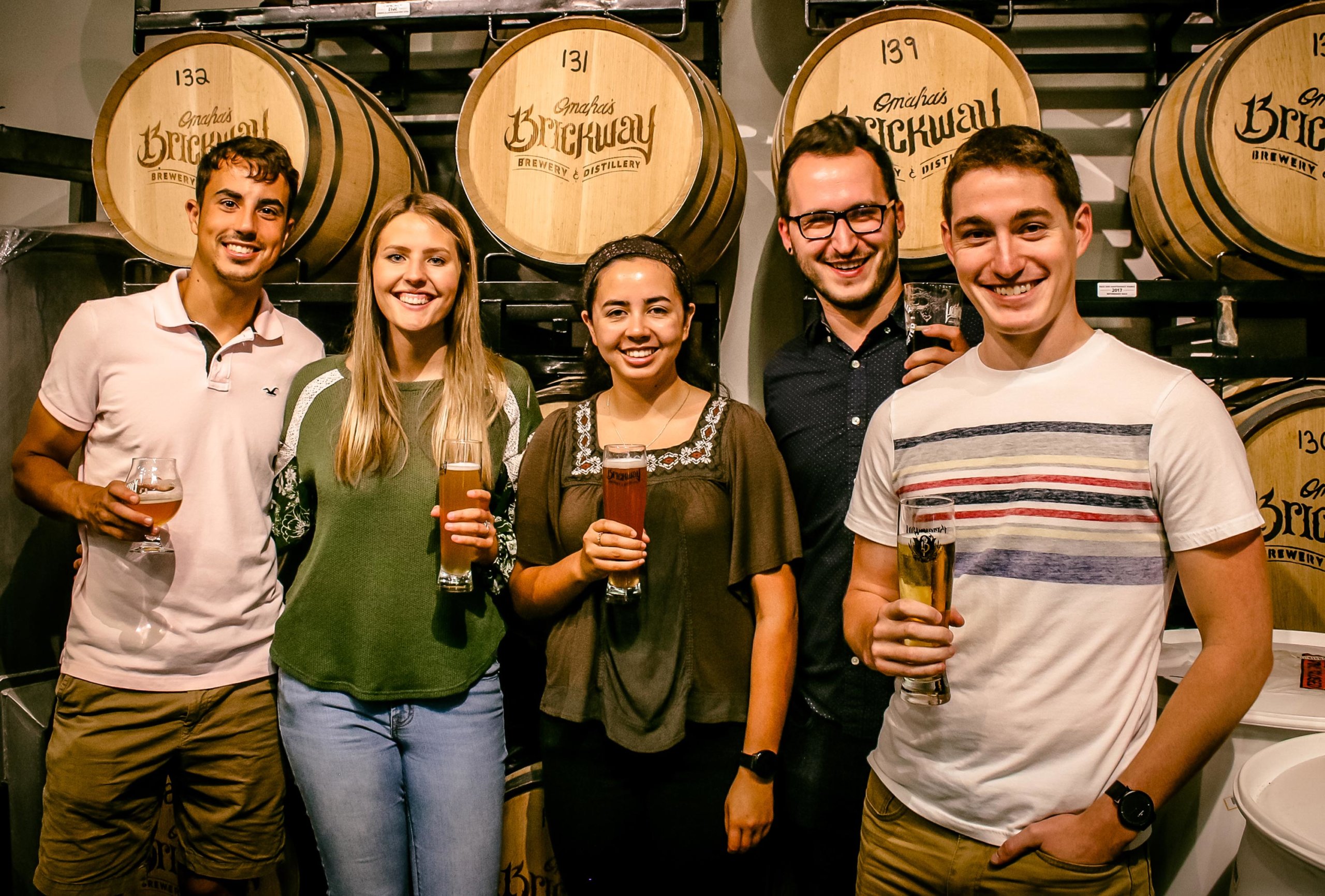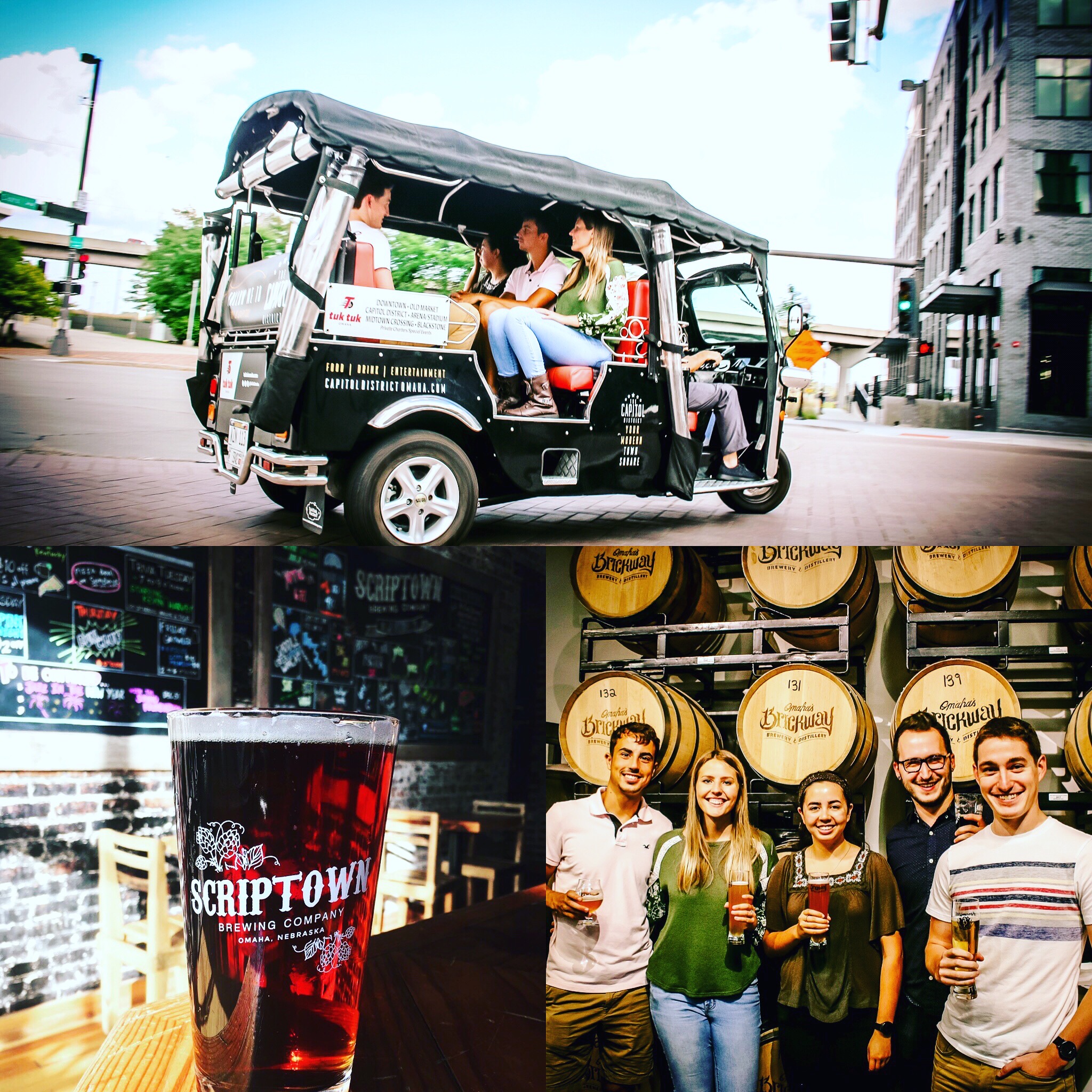 Old Market/Downtown/Riverfront Tour
Want to see the Old Market and surrounding area in all its glory? Then hop aboard the Tuk Tuk for a 30-minute or a 1 hour tour. We'll take you around the Old Market, Heartland of America park, the Gene Leahy Mall, Lewis & Clark landing, the Bob Kerrey Pedestrian Bridge, First National Bank's Pioneer Courage Park and even more. Our drivers are well-versed in the histories of all these sites and can provide commentary at each stop.
Book the tour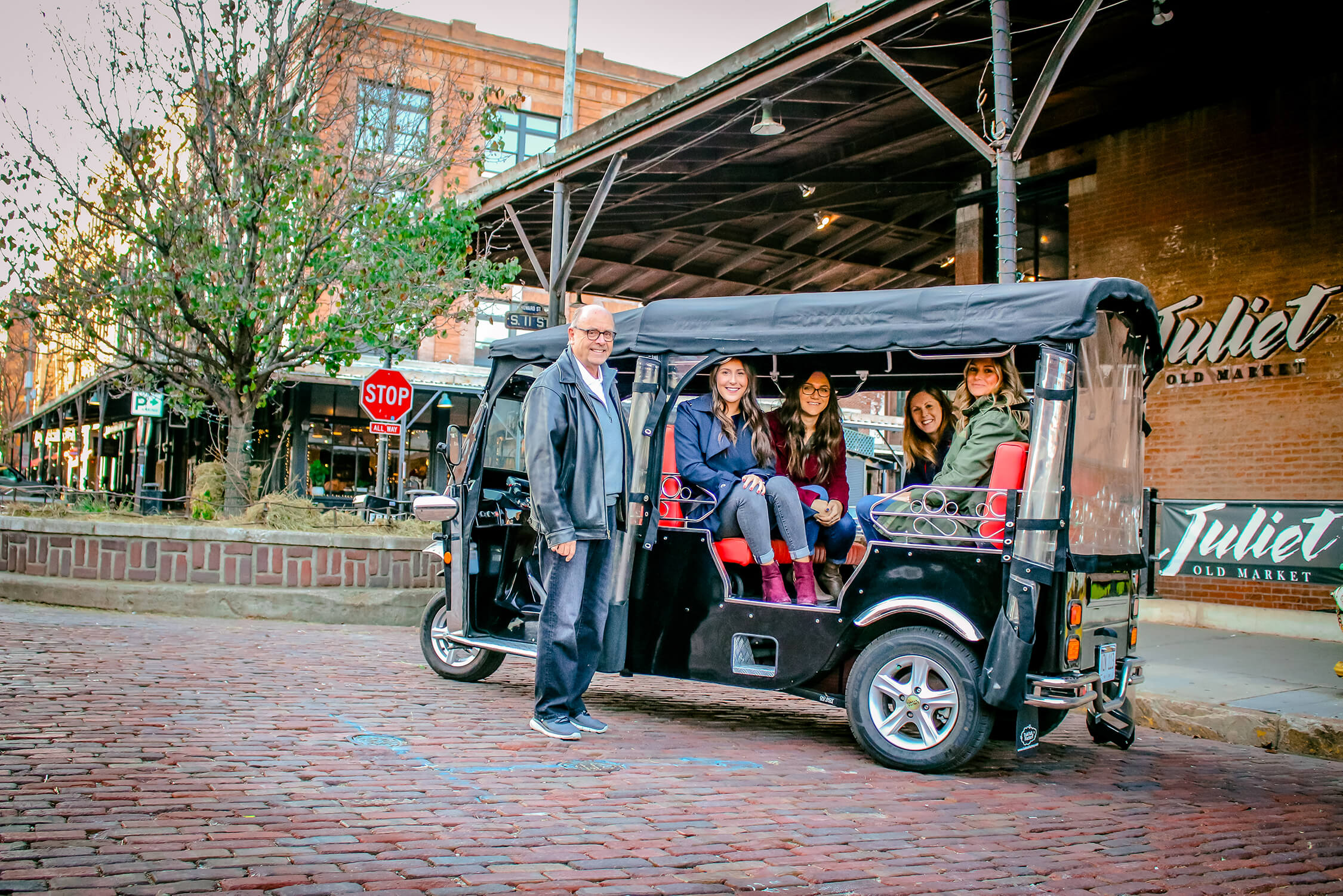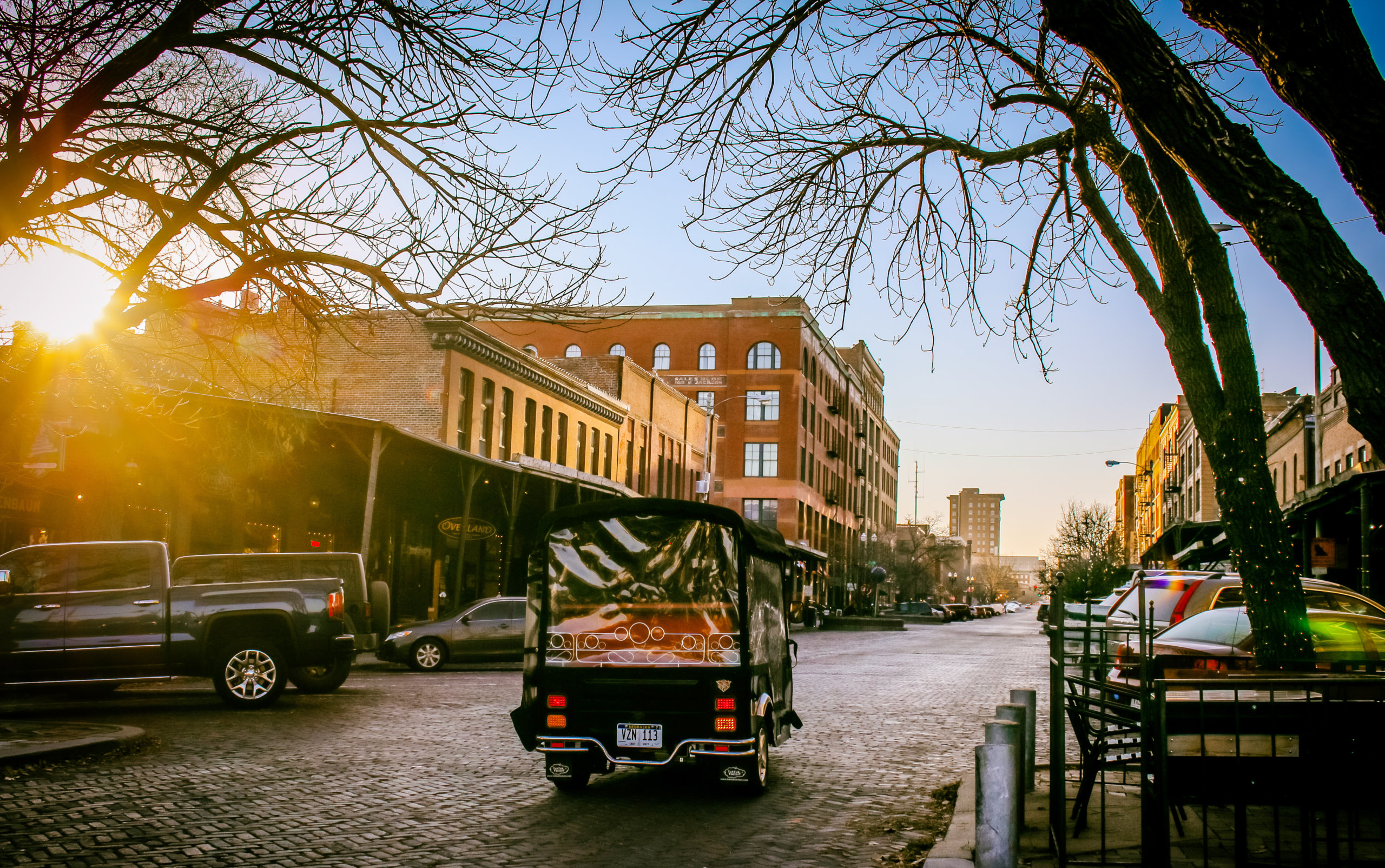 We're a Lean, Mean Green Machine
The environment is cool. That's why we're happy to say we're completely electric. No icky smog coming from us.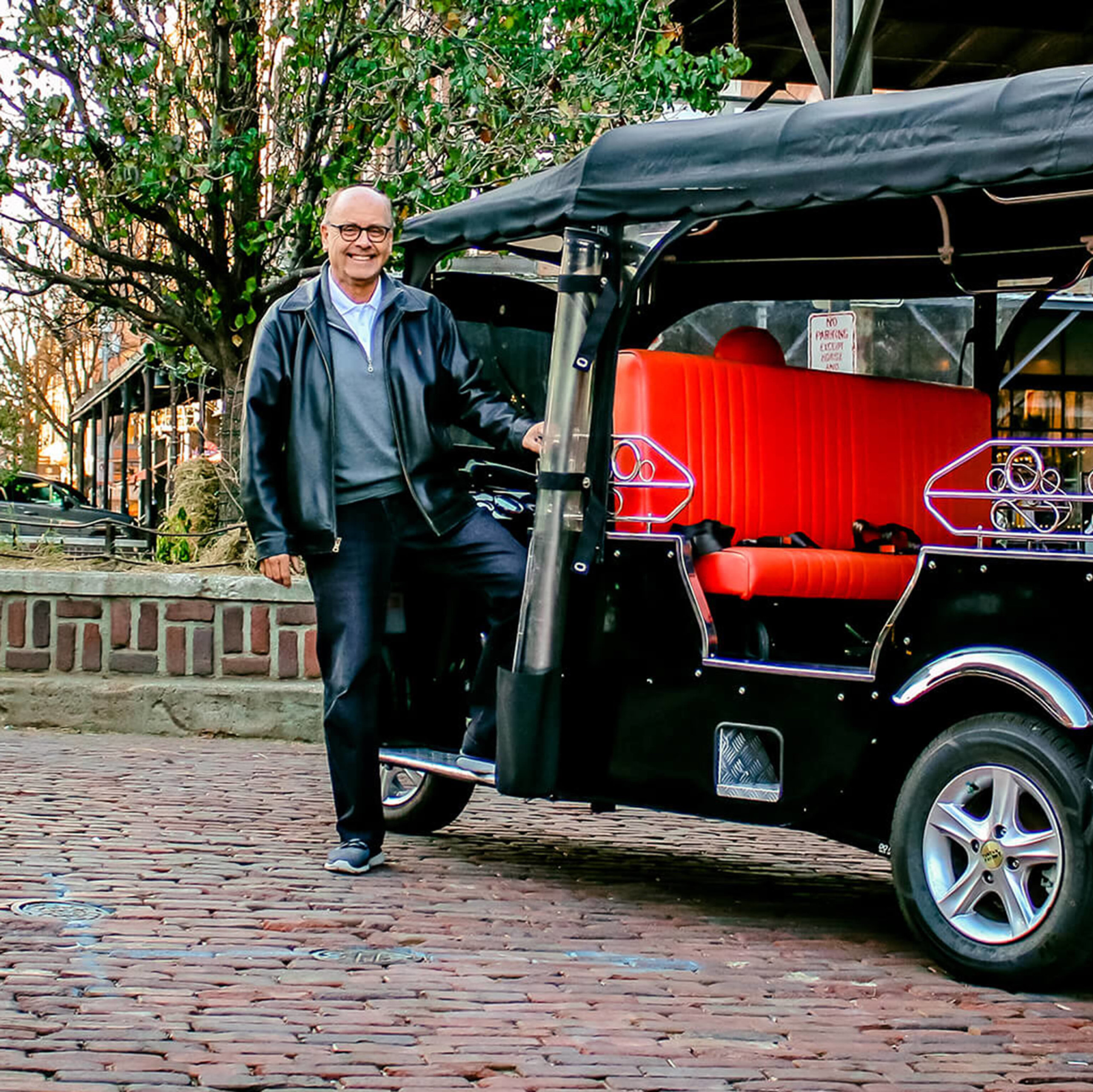 Meet Dan
The man behind Tuk Tuk Omaha is none other than Dan Morrissey. After decades of working for College World Series of Omaha, Inc., Dan saw a real need for short-distance transportation downtown. Now retired, he has taken to the streets and put a solution in motion. If you see Dan or one of his other certified drivers out and about, be sure to say hi.