What has three wheels, heated seats and needs you in its life? Tuk Tuk Omaha!
Introducing the newest, easiest and "funnest" way to get around downtown Omaha, the Capitol District, Blackstone and all the surrounding areas. This three-wheeled, six-person electric transportation service is perfect for when it's too far to walk and too close to Uber. Simply hop on, choose a nearby destination, and Tuk Tuk will take take you there.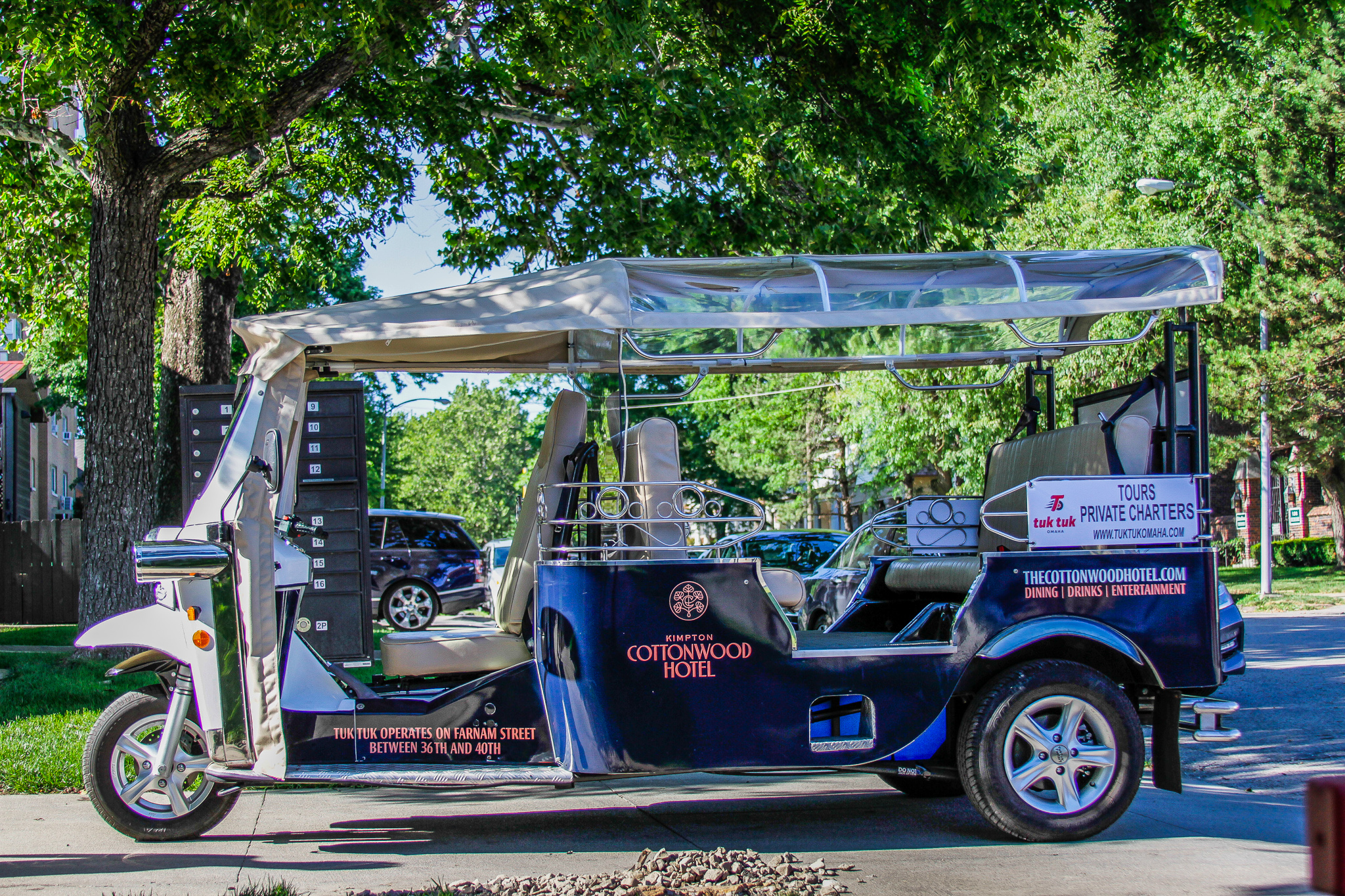 Tours & Private Charters
If you want more Tuk Tuk in your life, we have what you need. 
We also offer fun tours and private charters.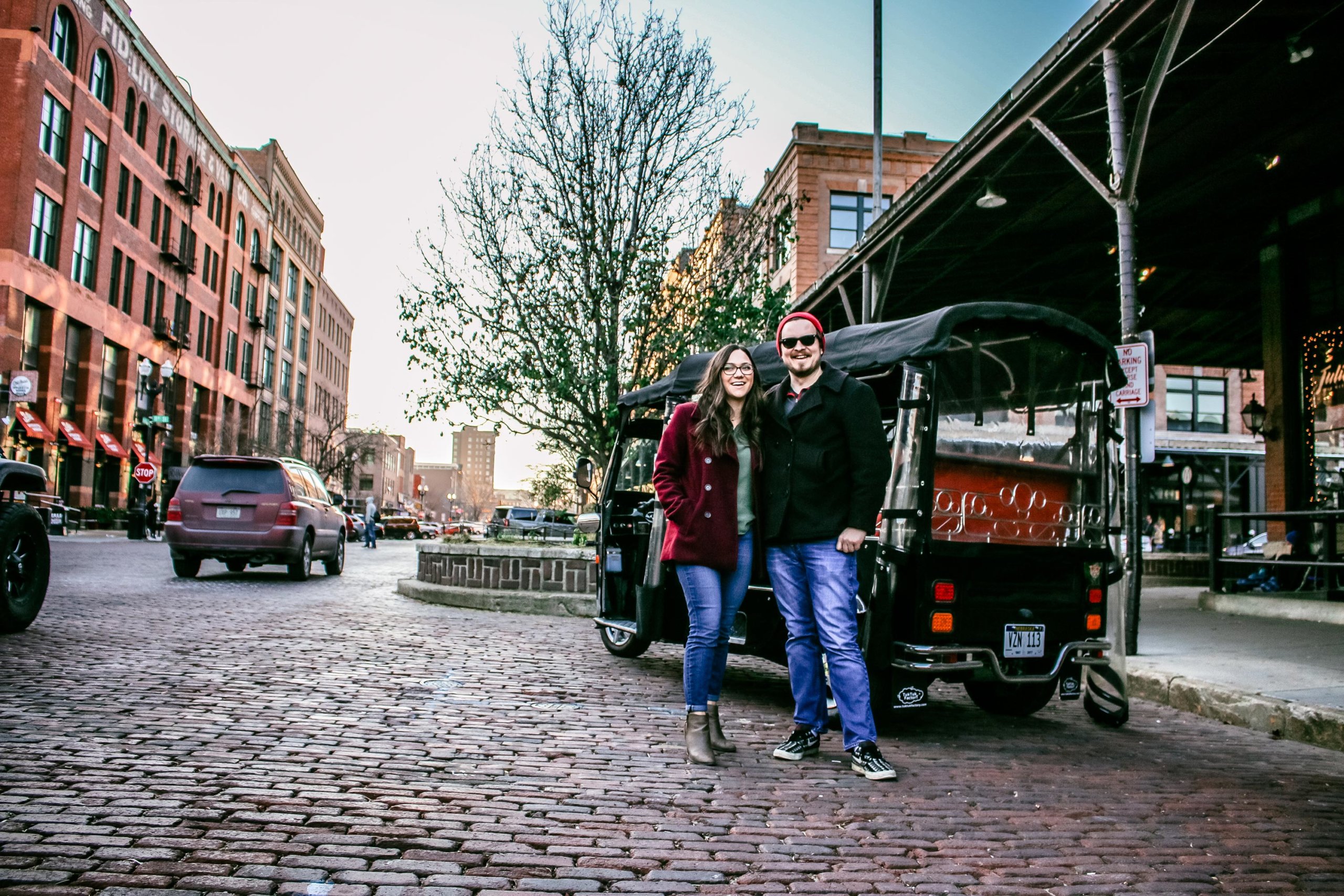 Tuk Tuk Tours
Look at the Old Market from a new perspective. Or gather up the crew for a cold brew.
Learn More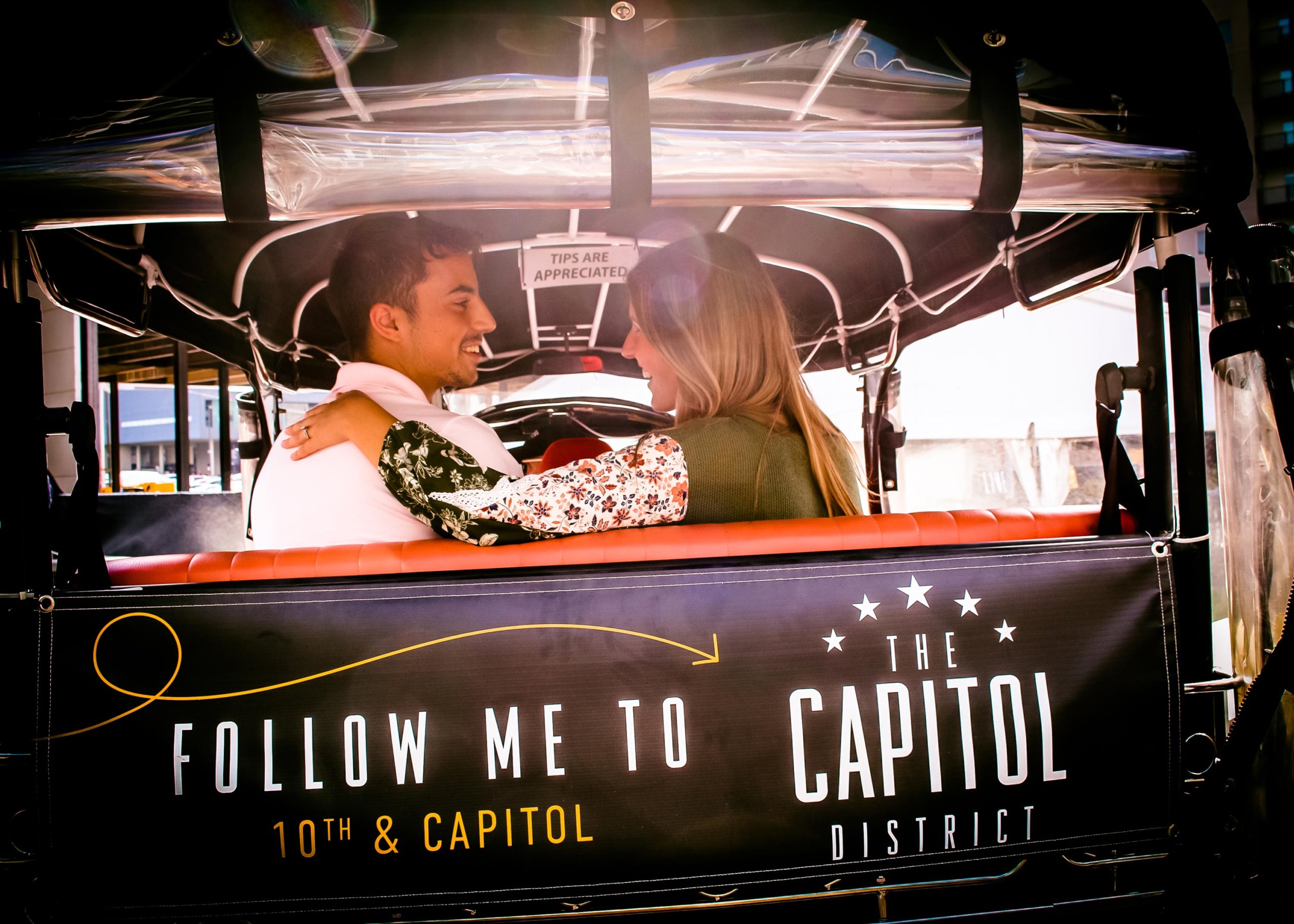 Private Charters
Why share when you can have us all to yourself? Reserve a private ride today.
Learn More
We're a Lean, Mean Green Machine
The environment is cool. That's why we're happy to say we're completely electric. No icky smog coming from us.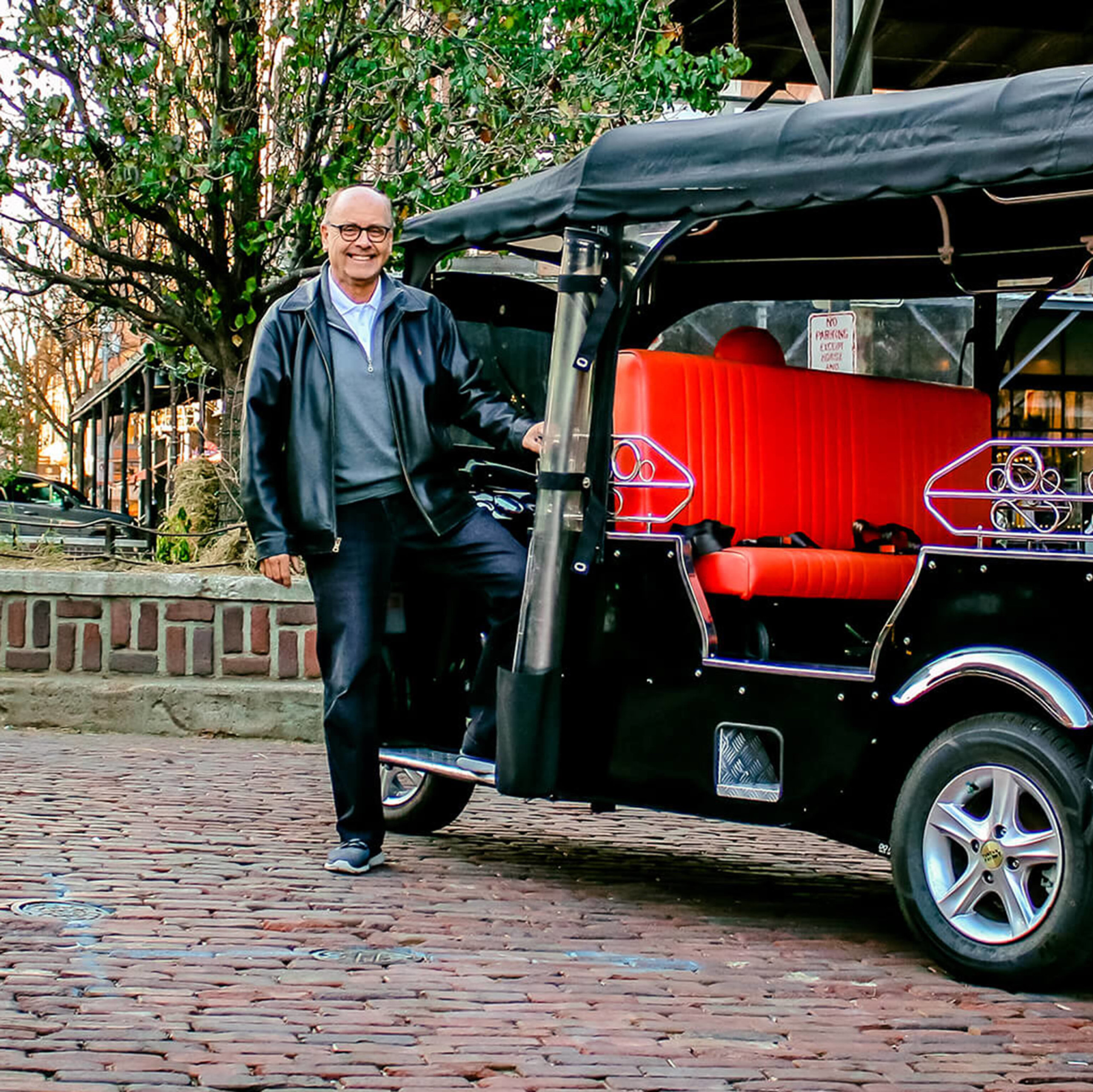 Meet Dan
The man behind Tuk Tuk Omaha is none other than Dan Morrissey. After decades of working for College World Series of Omaha, Inc., Dan saw a real need for short-distance transportation downtown. Now retired, he has taken to the streets and put a solution in motion. If you see Dan or one of his other certified drivers out and about, be sure to say hi.